About Us
Seraph Research Foundation has assembled experienced investors who have invested in more than 20+ companies each to share real-life examples of successes, failures, and lessons learned. Our instructors have invested in early-stage technology companies in aerospace, data analytics, fintech, transportation, digital media, cloud software, medical devices, communications, biotech, and health IT sectors.
Our instructors illustrate the pluses and minuses of investing directly on your own, joining an angel group, or becoming an investor in an angel fund. We invite you to witness how professional investors screen opportunities, conduct due diligence and render their decisions. The courses will show you how the math works and why venture capital investing, if done right, should be in every qualified investor's portfolio.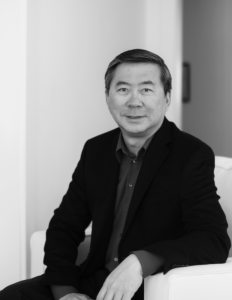 Tuff Yen
Tuff Yen is the founder Seraph Research Foundation and invested over 130 companies throughout his career. Prior to that, Mr. Yen founded Seraph Group, an investment firm that brings together successful individuals to create wealth through ownership of private enterprises. Mr. Yen started his career in the biotechnology industry with a degree in Microbiology and Immunology from the University of California Berkeley. He worked at Genentech and Amgen, two leading biotechnology companies in northern and southern California. After graduating from the Yale School of Management in New Haven Connecticut, Mr. Yen began his venture capital career at Chemical Venture Partner, the private equity and venture capital arm of Chemical Bank, then managing $8 Billion in New York City. Chemical Bank later merged with Chase Manhattan Bank and then JPMorgan Bank, and the group became JPMorgan Partners which then managed close to $20 Billion. Mr. Yen subsequently joined a Hambrecht & Quist's affiliated $1.6billion fund in San Francisco.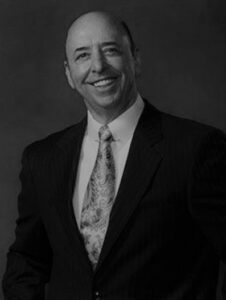 Francis Dramis
Fran has had four parallel business careers: The first as a senior executive and head of technology at 5 Fortune 500 companies and as a CEO and COO of two midsize companies. The second as a board member of eight midsize and emerging market companies, and the third as an author, mentor, and speaker. In the fourth career Fran has been a cofounder of a successful business and an angel investor in over 30 companies.   Fran serves as an advisor of two venture groups and is a limited partner in the Seraph Super Angel group. Fran has been active in giving presentations on investment to high-net-worth individuals and to Executive MBA programs. He is active in investing in startup and emerging businesses.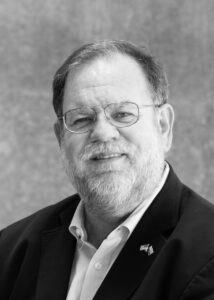 Stephen Fleming
An Atlanta native and fifth-generation Georgian, Mr. Fleming began his career at AT&T Bell Laboratories in 1979 while still a student at the Georgia Institute of Technology. While at Bell Labs, he published some of the first experimental data regarding single-mode optical fiber splicing. After graduating from Georgia Tech in 1983 with a 4.0 average in theoretical physics (valedictorian, summa cum laude), Stephen joined Northern Telecom, which was then one of the leading optical fiber manufacturers in the world. In 1994, Mr. Fleming joined Alliance Technology Ventures, a venture capital firm headquartered in Atlanta and made 18 investments, of which four led to successful IPOs while six more were acquired, including the sale of SecureWorks to Dell Computer for $650 million. He then held 14 board seats at companies building wireless equipment, telecommunications systems, semiconductors, enterprise software, and Internet services. Mr. Fleming was very active in the Atlanta technology community, where he launched and hosted a startup showcase series for angel and VC investors, and he served on the board of the Georgia Center for Advanced Telecommunications Technology. Stephen endowed two professorships and serving on advisory boards for the College of Computing and the College of Management at Georgia Tech.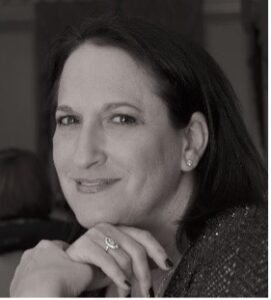 Renée Barnstone
Renée is a business leader, board advisor and private equity investor with over 30 years of executive leadership experience across a broad cross-section of companies, primarily middle market and early stage.
Renée has diverse global experience in the CFO and COO roles with technology-focused, product-driven organizations in areas such as SaaS, Data Analytics, Services & Technology, Media/Publishing, Insurance, Consulting/Professional Services and Retail. Her experience includes numerous transformations and multiple successful exits. She is valued as a trusted advisor on strategic, operational and financial issues and has worked with Boards on crisis management including shareholder actions, security breaches, macroeconomic events and complex merger strategies.
She currently serves as the CFO of five early-stage companies and serves on several non-profit boards in the Bay Area.  Renée is licensed as a CPA and earned her undergraduate degree from Fairleigh Dickinson University.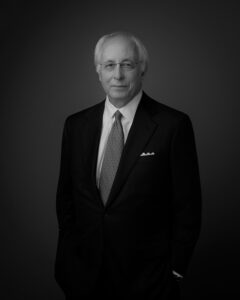 Paul Schlosberg
Paul has enjoyed a fifty-year career in information technology, financial services, board of director roles, senior management, corporate turnaround and restructuring and merger and acquisition activities. Early in his career, he wrote custom code for mainframes at SMU for the college administrative management and operations, as well as for Chilton Credit Bureau Services on the maintenance and protection of domestic secure credit files, the entire corporate business operation and oversight of the financial reporting systems of the company. Paul then moved into financial service industry and joined Bache Halsey Stuart Shields, Inc., now Prudential Securities, and managed individual, government, and corporate funds for a few years before joining Bear, Stearns & Co. In 1997, Paul joined First Southwest Company, now Hilltop Securities, an investment banking firm that specializes primarily in Municipal Debt Underwriting, Municipal Financial Advisory Services and Municipal Financial Governance. He became the President and Chief Operating Officer of First Southwest Company and Chairman and Chief Executive Officer of First Southwest Asset Management, Inc. Paul co-authored the creation of TexStar ("Texas Short Term Asset Reserve Program") for management Texas Municipalities liquid funds.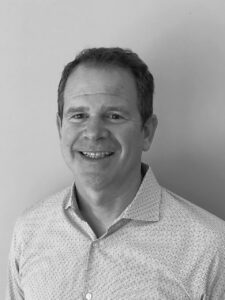 Brian G. Sadler
Brian is a private equity investor, business advisor and entrepreneur with 30 years of investment banking, management consulting, operational/financial management, and executive leadership experience with early-stage and middle market companies.  Currently, he manages a private equity fund of funds, serves on corporate and nonprofit boards, and is an Instructor at the Terry College of Business at the University of Georgia. Previously, Brian was Executive Vice President and Chief Financial Officer of Chamberlin Edmonds, now part of Change Healthcare.  While there, he was recognized as  "CFO of the Year" by the Atlanta Business Chronicle and Association for Corporate Growth for his role in the LBO/MBO recapitalization of the Company. He is also a former Senior Vice President and Managing Director of Legacy Investment Group.  Early career roles included Citibank and Price Waterhouse. Brian received an MBA from Cornell University and a BS in Commerce, with Distinction, from the University of Virginia.  He is also a graduate of Citicorp's Global Finance Institute.